The farm is made up of three main buildings. It was originally built over 100 years ago and apart from one building which was partially renovated the rest are in a ruinous state. The two older buildings have been demolished and they will be rebuilt following the legal guidelines which require them to be built exactly the same as they were originally standing. The interior will be modified according to our needs. The rebuilding project is divided into four phases. The first being the full renovation of the building that is still standing while phase 2 and 3 are the reconstruction of the other two buildings. Phase 4 corresponds to the renovation of three outhouses which will be the place for workshops.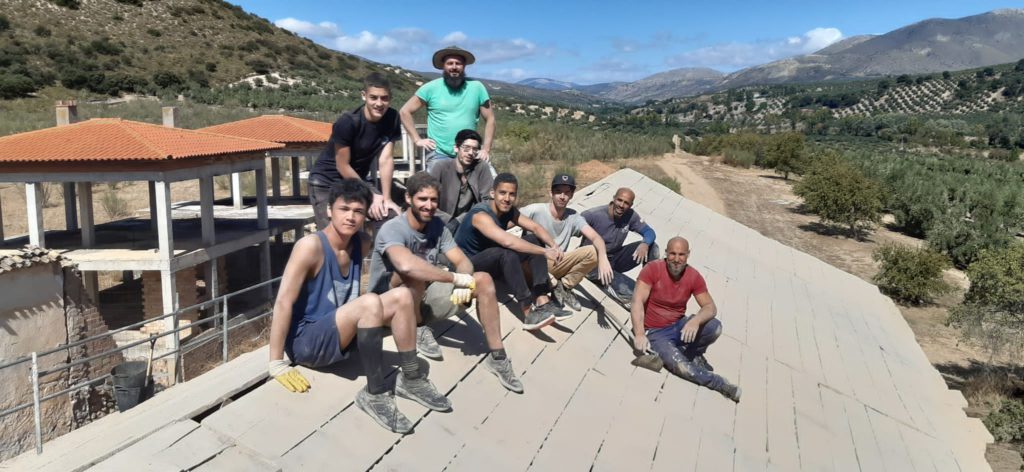 The whole site is just over five hectares consisting of flatland for planting whereas the buildings sit at the top of a hill overlooking the whole area. It is situated in a secluded valley near a small river. The surrounding land is woodland made up of holm oak and other native plants and olive and almond groves. There is abundant wildlife such as rabbit, boar, hawks and many other animals. The buildings are east facing while the land stretches from north to south catching most of the sunlight throughout the year. The Mediterranean climate is quite hot during summer and rarely drops below freezing in winter. The average annual temperature is 20 degrees Celsius and rainfall is around 200 mm a year. We have dug a well which has plenty of water to cover our needs and there are plans to set up water harvesting systems to mitigate the hot summers.
The property belongs to the CIE (Islamic Community of Spain) which also manages the Great Mosque of Granada. It was purchased in the early 90s and was initially intended as an Islamic village. Many families moved in and it was inhabited for around ten years. Families eventually moved out and the land fell into disuse and was practically abandoned for almost 20 years. This has produced some benefits in that the land has not been cultivated in all that time and has not been sprayed with chemicals making it ideal for an organic farm.
The complete plan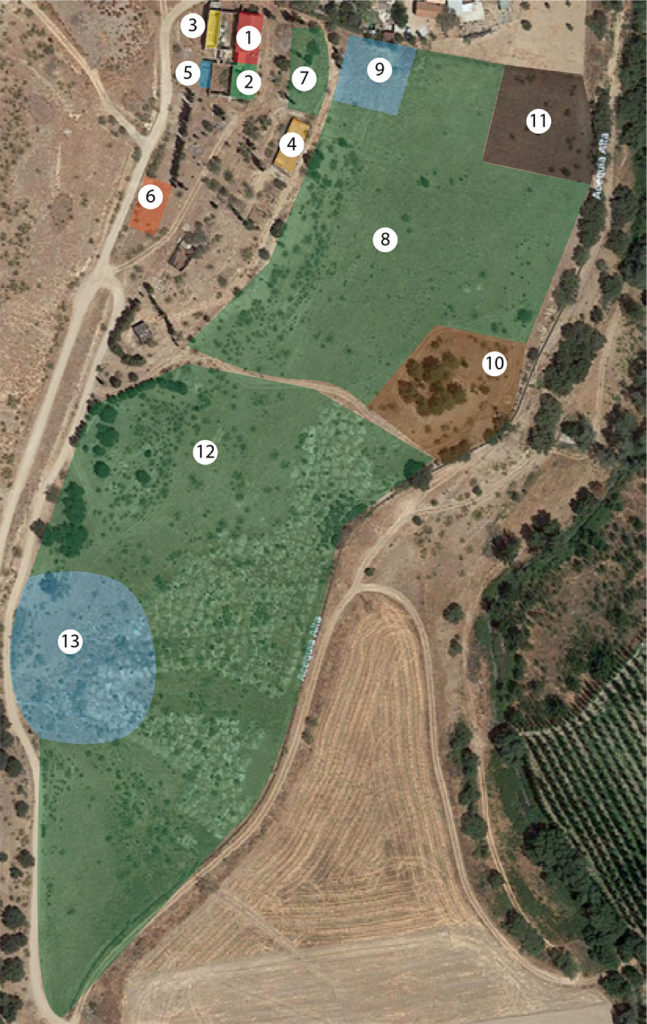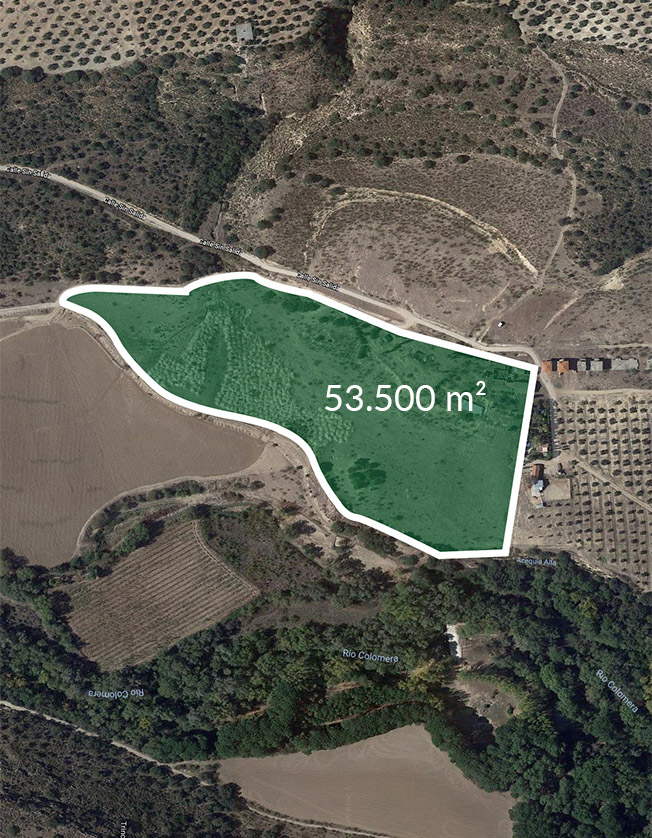 BUILDING Qur'an School: This is an independent self-catering building including lecture room for Quranic studies and Islamic Sciences as well as accommodation for male students and (initially for) teachers. Female students will have sleeping quarters in a separate building.
BUILDING Lecture Hall: A multi-functional building housing a large lecture hall and smaller class- rooms on the upper floor.
BUILDING Residence

: This building is destined for the accommodation of temporary students and residence of in-house teachers.

BUILDING Workshops

: This building is dedicated to the development of guilds and productive activities related to the farms produce and needs, such as canning, essential oils, carpentry, etc.

Swimming Pool: Natural swimming pool with untreated water which will double as a reservoir for irrigation.
Sports Grounds: Sporting grounds for the benefit of students and visitors.
Garden: Flower and ornamental garden. This area will be a sitting area for visitors and will have an

herb garden and medicinal plants.

Vegetable Garden: 1.5 hectares of organic vegetable garden following permaculture principles. The goal is to cater for the needs of the Alqueria and also to sell off-site and produce an income for the farmers.
Ornamental Pond: The water that is used in the main buildings will be filtered and recycled and fed into this pond. It will be home to fish and ducks which will make this water a valuable fertilizer.
Animal Farm: The farm animals will be kept in this area. Chickens, sheep, goat, cows and other animals will be raised for land management and meat production as well as other resources.
Stables: The paddock and stables are alongside the neighbors plot, who also has horses and may be kept and cared for together.
Food Forest: This larger plot is farther away from our water source but there are possibilities for harvesting rain water nearby. The long term plan is to establish a food forest and expand the vegetable garden.
Rain Water Reservoir: A deep ravine carries many liters of rain water during the rainy season and is offloaded right across our land rendering it useless for cultivating. We want to create a water catchment reservoir to slow the water and redirect it for irrigation and increase the arable land.